Collaborative Strategy at Digi International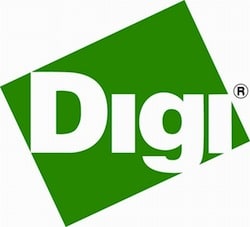 I just started a terrific new job! In July, Digi International invited me to join their R&D team as Collaborative Strategy Leader. My mandate is to forge stronger connections with the maker community, discover outstanding new work, help Digi contribute to those projects and support innovation in general.
Some of my cool new role will include:
building a thriving developer community
locating interesting new projects that can benefit from Digi's support
helping makers get their devices connected to the cloud
driving the creation of new examples and kits
helping developers publish, present, workshop and teach
speaking at summits, panel discussions or other gatherings
…and pushing the boundaries with some innovative work of my own
By creating this position Digi hopes to uncover new markets and design new products that engage inventors. We'll be looking to shine a light on your extraordinary new creative projects. There's incredible work coming out of design labs, hacker spaces, basements and garages these days. If you're doing something excellent with XBee radios, or connected devices of any make (we're brand agnostic), let us know what you're doing and how we can help you!