Maker Faire XBee Garage Demo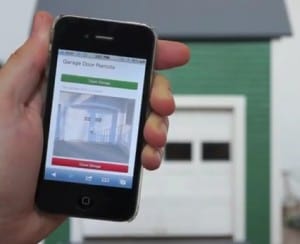 Jordan Husney and I created an electrically-operated scale model garage to demonstrate the XBee-iDigi Garage Door Opener for one of the projects we'll be featuring at the Digi booth for Bay Area Maker Faire 2012 this weekend. It's an example of building the "12,000-Mile Universal remote" project from Make Vol. 30. With this project you can push any button in your house from anywhere the world using your mobile phone. The project uses a Digi XBee module in an open-source hardware design with the XBee Internet Gateway (XIG) and the iDigi Device Cloud to work its home-improvement magic.
Thanks to Scott Kilau (Android controller), Margaret McKenna (web application), Joel Young (underwriting) and Joetta Gobell (car artist) for their invaluable contributions to this project. See you at Maker Faire!